CEO
DEANNE MARTIN-SOARES
"I have been in the healthcare delivery system my entire professional life in a multitude of aspects. Working initially as a nurse's aide then a Critical Care RN, ultimately hospital Nursing Supervision and then evolving into care of seniors in retirement communities, where I found a rewarding niche. Amdal In-Home Care was created in 1999 and serves both the Central Valley and the Central Coast in California. We provided care to seniors in their homes. We could see over time that transportation needs of the senior population were growing and it was very underserved.
Amdal Transport Services was founded in late 2014 with the purchase of two wheelchair vans. We currently have a fleet of 21 vehicles and growing. Gurney transportation is a specialty and with my background in nursing, infection control has always been paramount.
Thank you for trusting us with your transportation needs."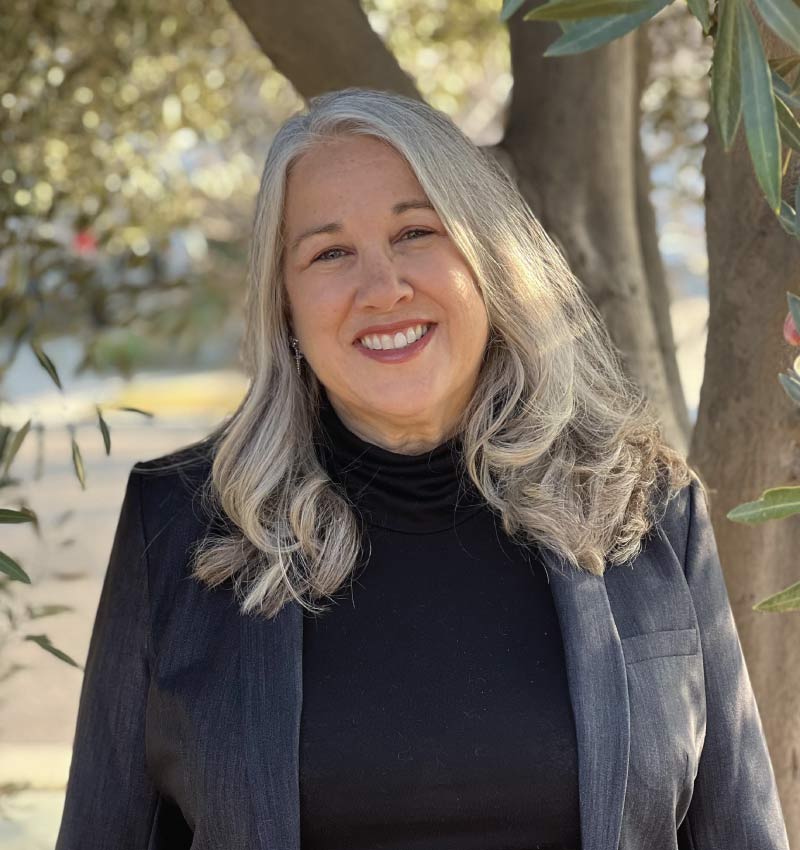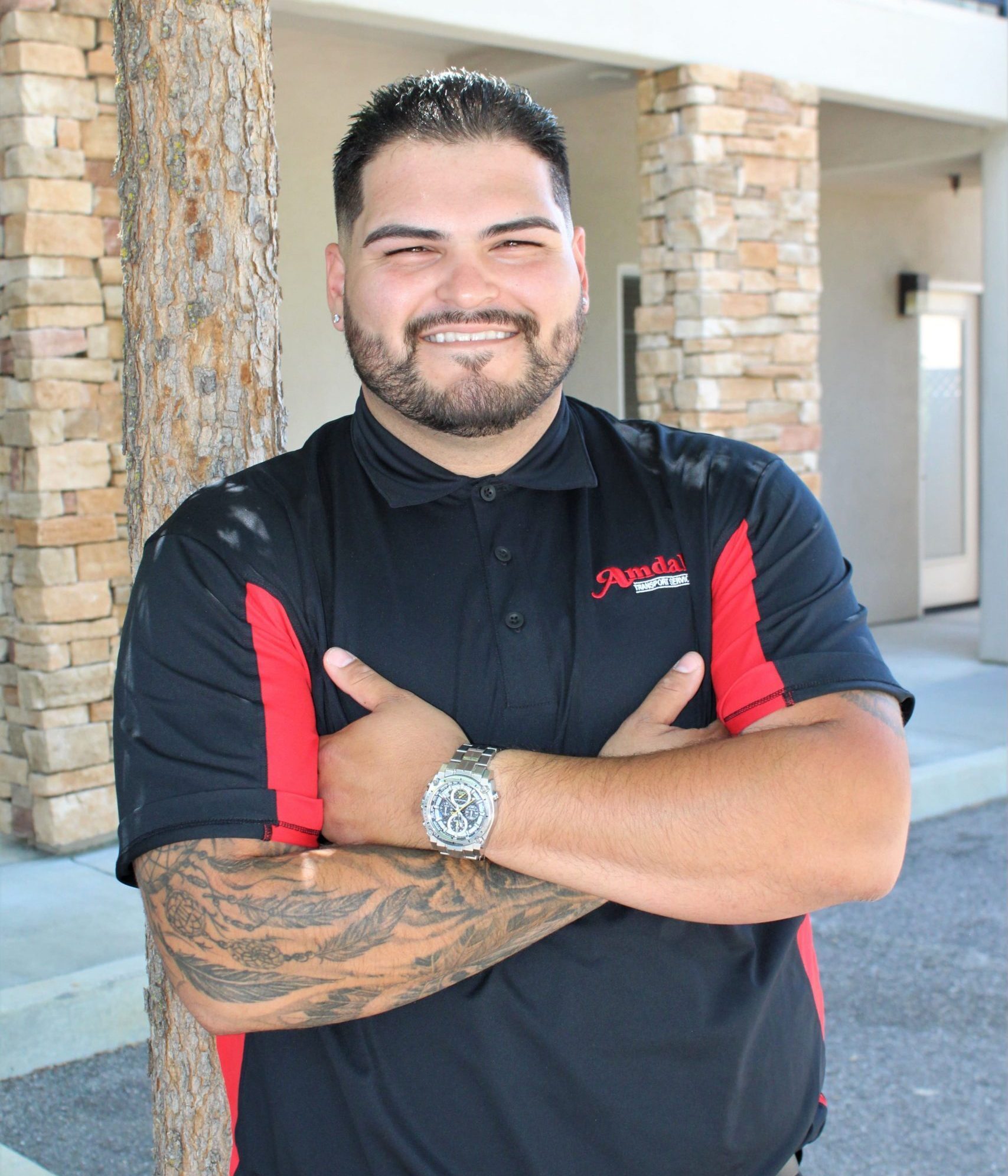 Clinical Supervisor
Ken Flores
"My career started in transportation and the nursing field starting as a Traveling Certified Nursing Assistant and then I became a Med-Tech. I started with Amdal in 2019 as a Transport Driver. I transitioned to the Clinical Supervisor role which allows me to still have the client interaction that I love. I train all new driving staff on operating policies and procedures, collaborate with HR and scheduling/dispatch to create the most effective new hire training opportunity."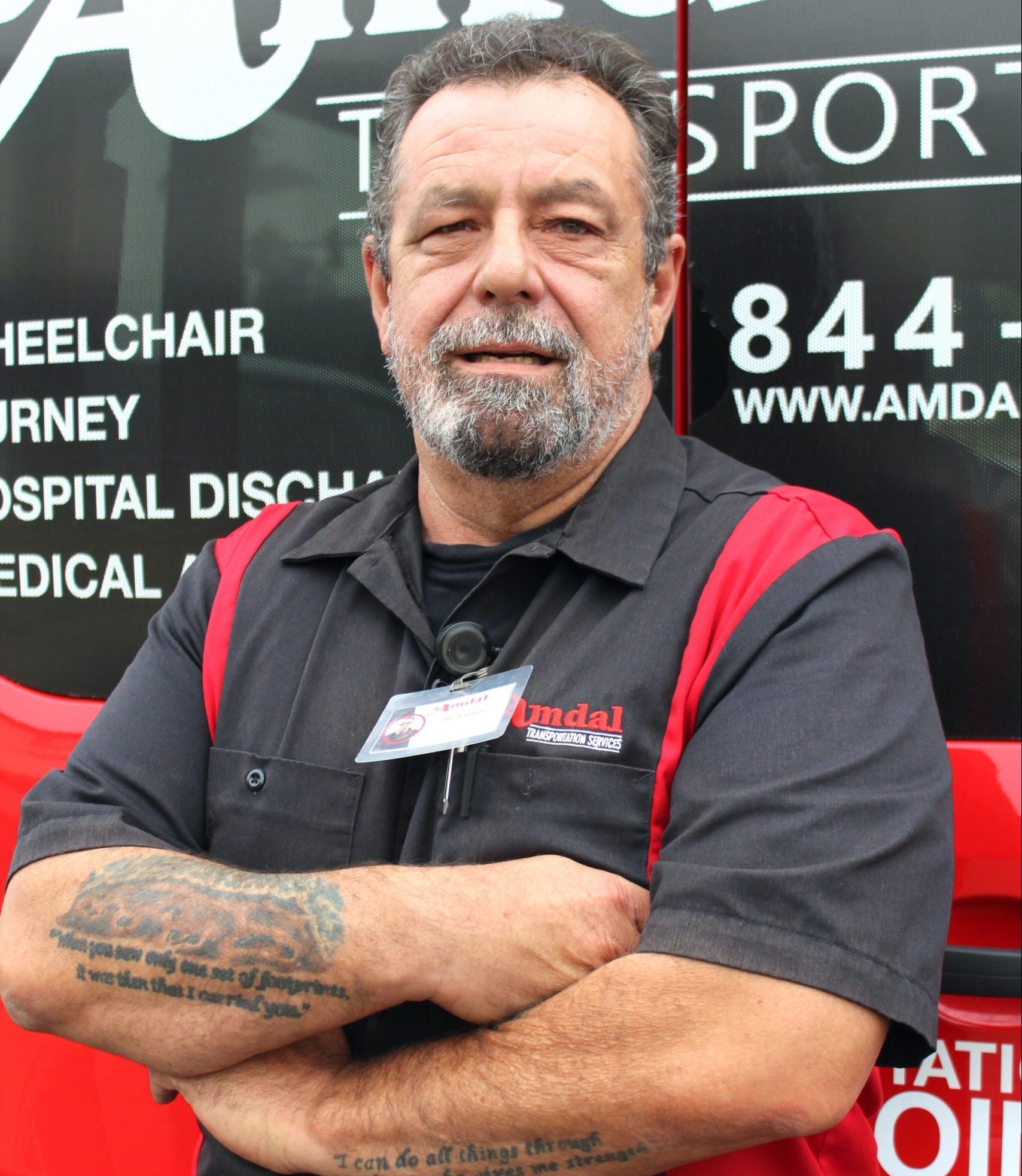 Fleet Manager
Bill Robison
"I was born and raised on the central coast. My entire career I been a truck driver and in labor. I started with Amdal Transport Services as a Transport Driver in 2016. As Amdal grew I became the first Fleet Manager. My responsibilities include the maintenance and repairs of our fleet and equipment. I count it to be a great blessing to help people in their time of need and to be able to transport them safely wherever they may need to go."
Dispatcher
Ashley Othon
"I have been a dispatcher for 10 years with different companies along the Central Coast and the Central Valley in California. I was born and raised in Paso Robles and moved to Tulare County 6 years ago. I have been with Amdal Transport Services since 2020. Currently I handle transport calls and dispatching. I also create our drivers work schedules. In my spare time I like to spend time with my friends and family."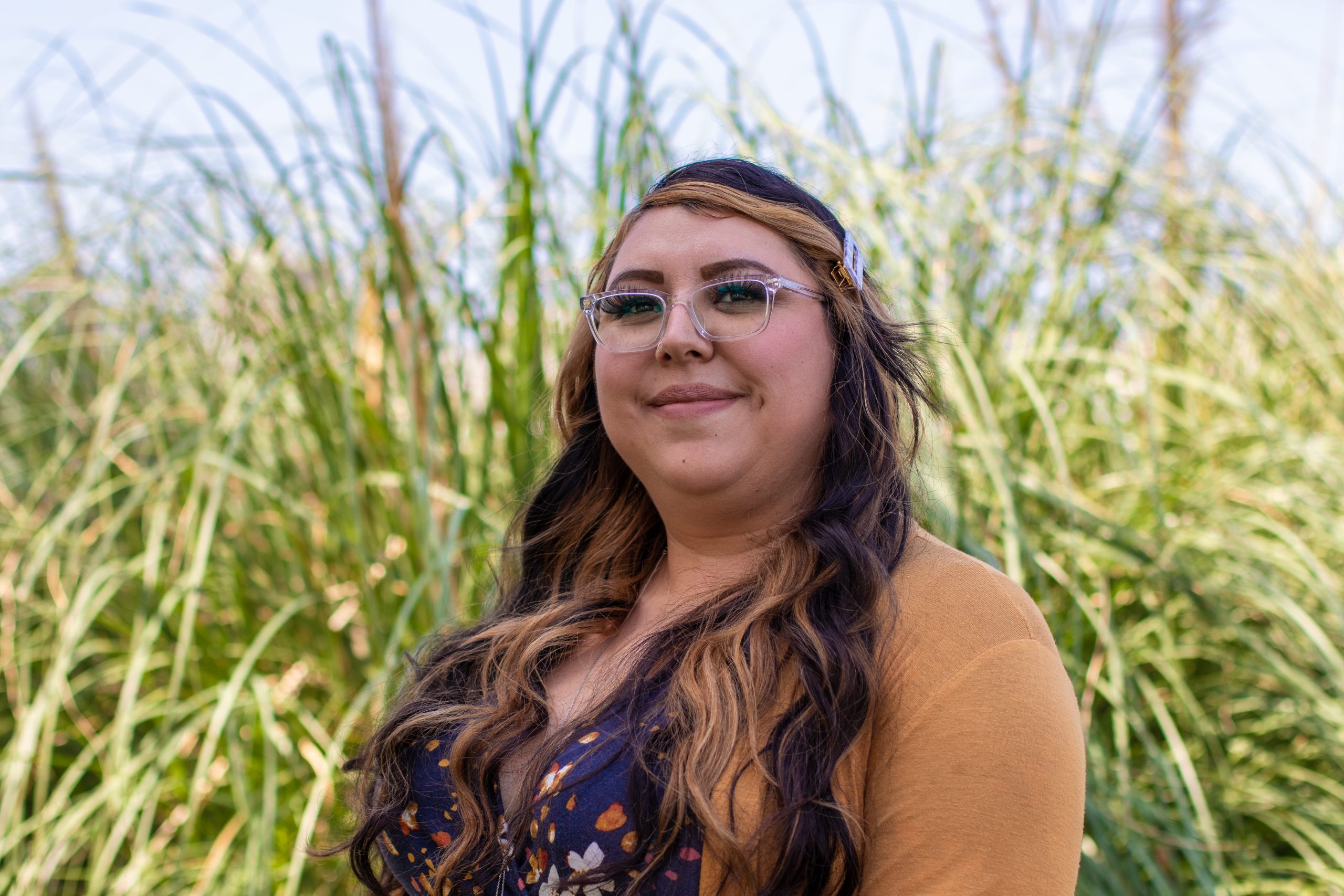 Amdal Transport Services is supported by the Amdal In-Home Care accounting department. The team consists of Kelly Vieira, Kristie O'Neill and Melanie Gomes.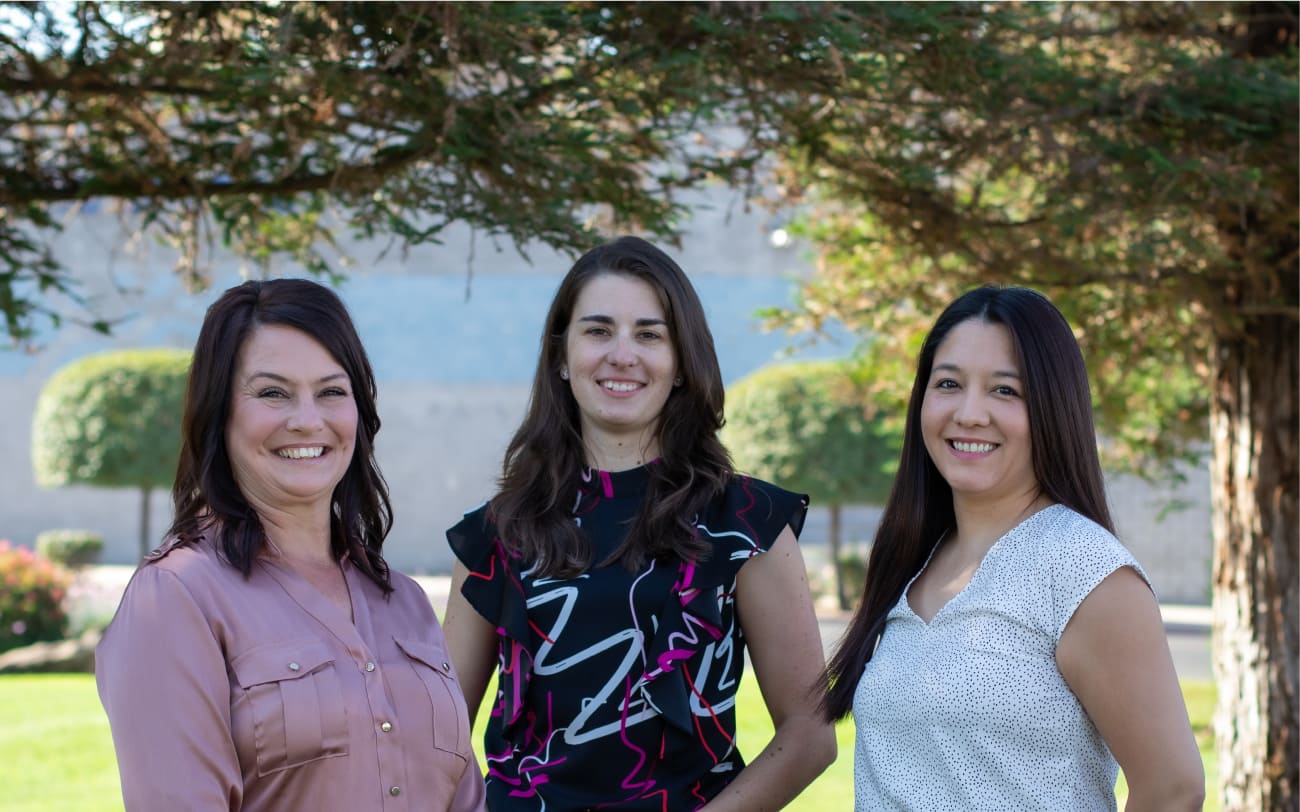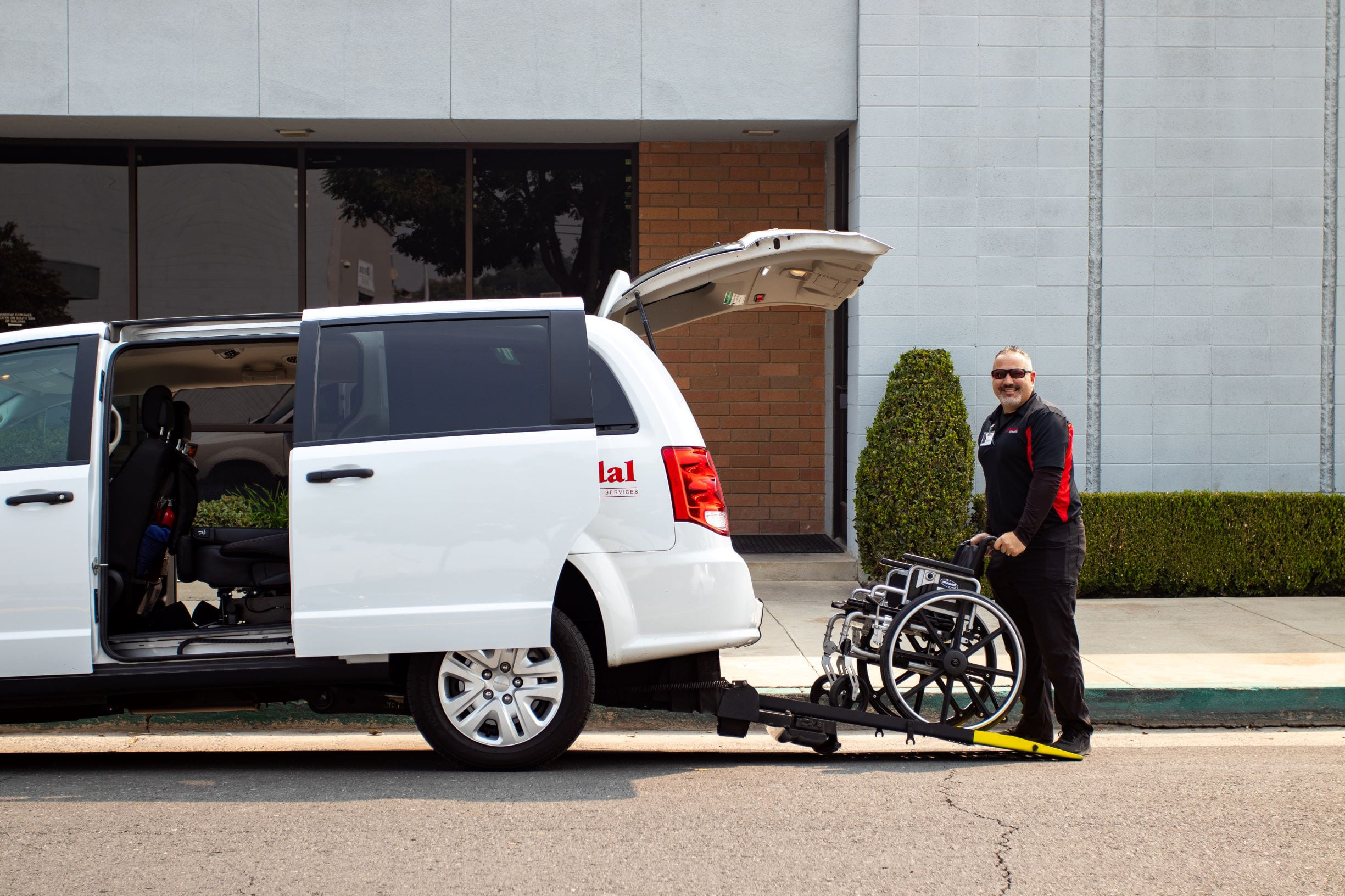 DRIVING TEAM
Amdal Transport Services employs friendly, reliable drivers all over the state of California to transport you or your loved ones wherever they need to go! You can count on our driving team to get you where you need to be quickly, safely, and comfortably.
On Call 24/7
Serving the Entire State of California